Opal Fitness
Comfort and effectiveness of tanning
In Opal Fitness, the lamps are set in an ergonomic shape, and their number is chosen so as to obtain optimal tanning results with low operating costs. The electronic control system allows smooth airflow control and in the LUX version also the volume of music and the action of the breeze. The removable floor level allows comfortable tanning even for very tall customers. Optionally mounted mirrored floor provides a unique aesthetic effect and better distribution of radiation.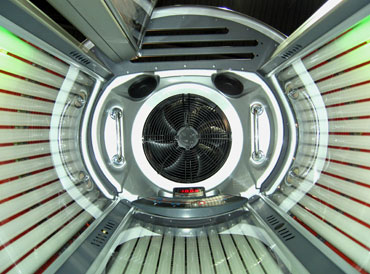 Ventilation
Air vents placed at different levels support even cooling of the whole body. As a standard, the cabin is equipped with an exhaust fan on the ceiling. In the option with the hot air removal system, the exhaust fan is located outside the cabin, so we can use the internal fan as a supply - it ensures even better cooling. The cabin is equipped with two separate ventilation systems - for the body and lamps.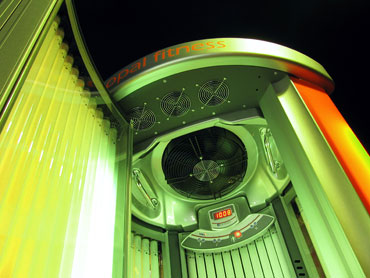 Relaxations
Sunbathe and exercise your body. The vibration platform is the perfect device for quick and efficient muscle shaping. It improves blood circulation, has a positive effect on stress and has a relaxing effect. It helps in the treatment of pain, stiffness in joints and muscles, and fights cellulite. The effect of effective training largely depends on the frequency and intensity of the vibrations. The lower frequencies are very effective for stretching training. Higher frequencies are suitable for massage.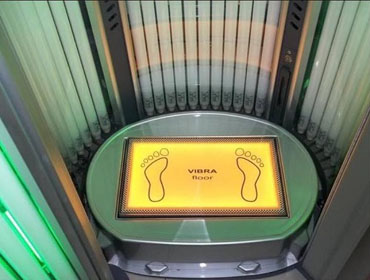 Breeze
Opal Fitness can be equipped with a one- or two-stroke breeze generating a refreshing water mist. A unique ACTIVE breeze is also available, equipped with movable nozzles spraying the whole body.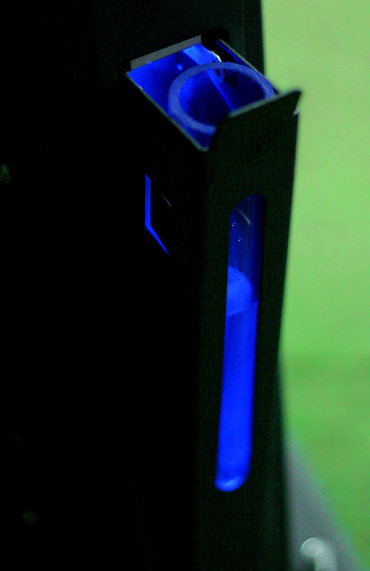 Operating comfort
Easy opening of lamp covers and removable floor step allow easy cleaning. A stepper or massage device can also be added to the cabin. The breeze reservoir is accessible and visible from the inside of the cabin, which makes it convenient to top up the water and has an interesting aesthetic effect.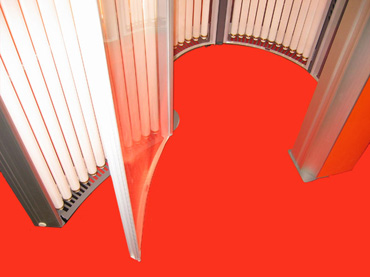 Attractive design
Internal and external backlights as well as many cover colors are available as standard. In the option you can choose from several options of super-durable back prints or even order a cabin with your own design.

Technical data
| | |
| --- | --- |
| Lamps | 49 x 180 W 200 cm |
| Open dimensions (depth x width x height) | 1170 x 1220 x 2290 [mm] |
| Dimensions closed (depth x width x height) | 1190 x 1220 x 2290 [mm] |
| Minimum room height | 2400 [mm] |
| Dimensions with changing room (depth x width x height) | 2300 x 1220 x 2290 [mm] |
| Internal dimensions (depth x width x height) | 630 x 800 x 215 [mm] |
| Total power consumption at a supply voltage of 230V | 10 kW |
Standard equipment
electronic LUX control panel
stereo speakers
external illumination
internal illumination
multi-point fan
WOptional equipment
central air discharge
breeze / active breeze
aroma
illuminated print
mirrored floor
VIBRA - vibratory floor
changing room