Cosmetics for tanning salons O'Lala - your method for a beautiful tan!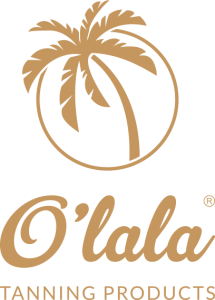 O'Lala is a renowned manufacturer of tanning cosmetics. The products he offers are suitable for many types and shades of the skin. This way, every customer will find something for himself in the offer. O'lala has, among others tanning accelerating properties. Thanks to their use, it is possible to obtain a clear tan after the first visit to the solarium. Moisturizing creams are especially recommended, which not only make the skin moisturized and smooth, but also protect it from the negative effects of external factors. In addition, cosmetics that prolong and strengthen tanning effects are popular. They ensure that brown skin color does not lose its intensity for a long time.
A beneficial effect on skin is not the only advantage of solarium cosmetics by O'Lala. Their big advantage is also easy application. Each cosmetic is in an ergonomic packaging. This allows the product to be used quickly, even when very little is left. Also noteworthy is the designer appearance of cosmetics - regardless of whether they have been packed in a jar, tube or sachet - they are characterized by extremely aesthetic graphic design.
DESCRIPTION OF PARTICULAR PRODUCTS
BLACK DIAMOND
DHA bronzer
15 ml - sachet
250 ml - tube
Do you dream of a sun-kissed complexion, but you don't have time to lie on the beach? Or maybe you're just not a fan of sunbathing, but you want to get some color? If so, Black Diamond was created just for you. This cosmetic is to be applied before visiting the solarium. It creates a kind of protective barrier on the skin, which protects it against the negative effects of UV rays. It also makes the tan slightly brown, so it looks healthy and natural. In addition, thanks to the Dynamic Tanning complex used in the cosmetic, your skin will gain not only a holiday look, but also a fragrance - a sweet aroma will accompany you from the moment you open the tube!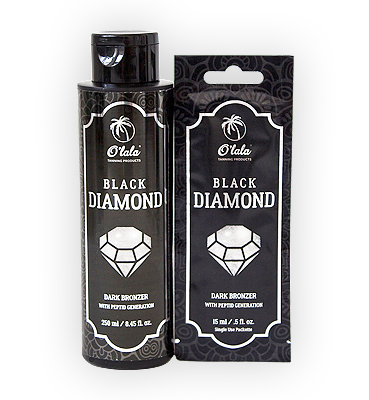 BROWN SUGAR
DHA bronzer
15 ml - sachet
250 ml - tube
Bronzers are a good solution for people who want to get tanned skin in a short time. Most of those available on the market actually guarantee such an effect - but they have a very unpleasant smell. Brown Sugar, which you will find in O'Lala's offer, therefore has a significant advantage over them, because it charms with its exceptionally sweet aroma. In addition, it works extremely quickly - thanks to the use of Extreme Bronzing Blend, the brown color is visible on the skin immediately after application. This cosmetic works best before entering the solarium.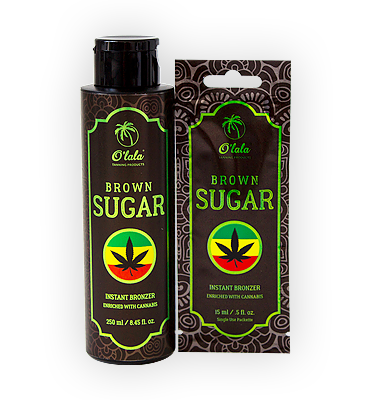 COOL WIND
Tanning accelerator with a natural bronzer
15 ml - sachet
250 ml - tube
Who of us does not dream of maintaining a summer tan all year round? However, the climate in Poland is not conducive to keeping the sun-kissed skin for longer. However, the O'Lala company offers a cosmetic that will make summer memories stay with you for a long time. This is Cool Wind, which accelerates tanning. Thanks to the composition of ingredients present under the name Natural Blend, the tanning process is faster and the effect is much more durable. It also ensures adequate hydration of the skin, thanks to which it looks not only aesthetically, but also healthy. This cosmetic has another advantage - it has a cooling effect. So it is a great idea for refreshment on hot summer days.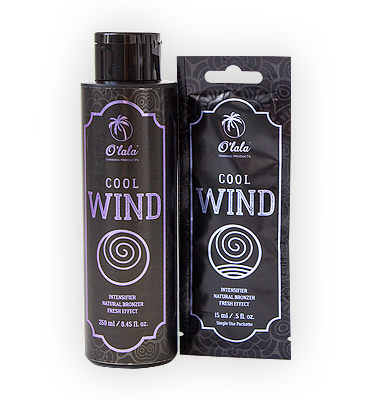 TRUE FIRE
Warming bronzer
15 ml - sachet
250 ml - tube
Tan can have many shades. Some people are in favor of lightly sun-kissed skin, while others like having an extremely dark color. If you belong to the second group, the True Fire warming bronzer is made just for you. In a very short time it gives the effect of extremely intense bronze. In addition, it contains a mixture known as Empowering Tingle Tanning Bronze. It affects the expansion of blood vessels, which is felt as a slight tingling sensation and pleasant warmth.