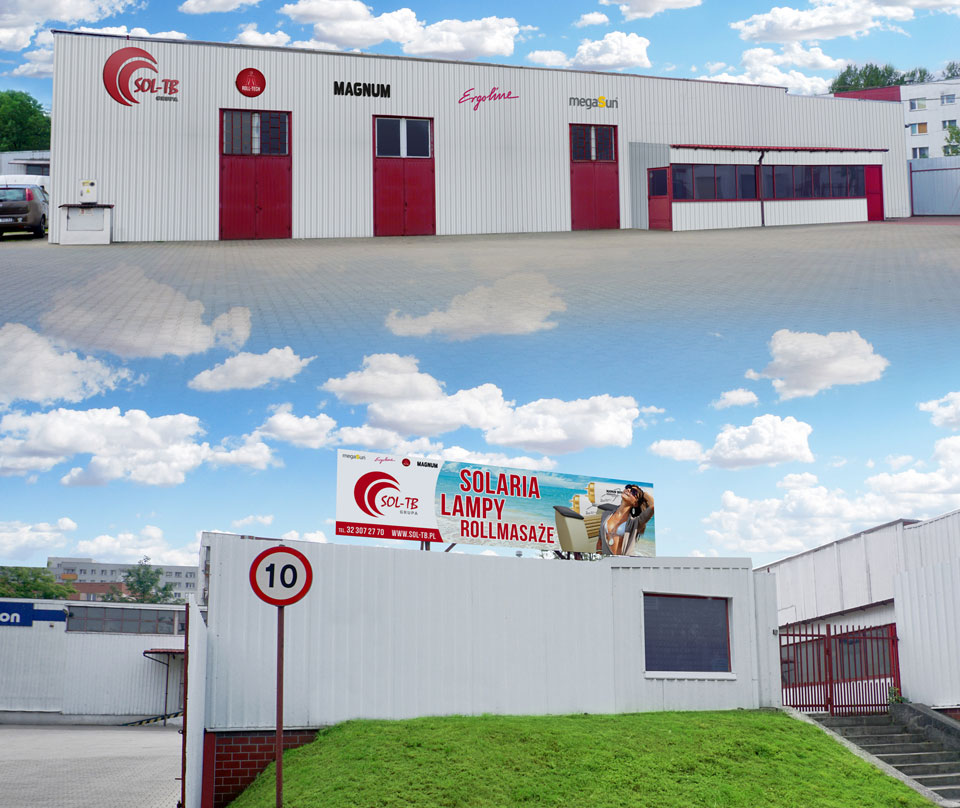 The SOL-TB group has existed since 2002. Thanks to the unique approach to customer service, we have gained a significant position not only on the Polish market but also on the European market. Our knowledge, experience and commitment have allowed us to offer reliable and modern ,tanning and fitness equipment. Our offer, which is a guarantee of success, is directed to people running or just starting their business in the solarium and fitness industry, owners of beauty salons, hairdressers, solariums, fitness clubs, gyms, biological regeneration centers, SPA & Wellness centers, guest houses and hotels.
Our motto is professionalism and reliability. Guided by this slogan, we offer you professional assistance and advice on the complete equipment of the studio in the whole system, i.e. all kinds of devices, computer control systems, cosmetics and accessories necessary to open this type of activity. We also have specialists at your disposal who will help you arrange the premises, choose the right equipment from a wide range of products. They will guide you through marketing activities and tools supporting the functioning of the salon.
As a competent partner, we provide you with professional technical advice, warranty and post-warranty service, equipment transport and professional staff training in the use of tanning and fitness equipment. We invite you to familiarize yourself with our offer, use our services and to establish fruitful cooperation.
We offer our clients, among others: purchase of new solariums, purchase of used sunbeds, lease of used beds, wide assistance in any issues related to opening or running a solarium, making a solarium project, cabin design in the salon, purchase and replacement of lamps, purchase of all products necessary for running a tanning salon: accessories, solariums, consumables, tanning solarium cosmetics, spare parts, acrylic and other boards, maintenance services, current solarium repairs, repair of solar panels and modules, disassembly, assembly and transport of beds, purchase of solariums and collariums, utilization of used solarium devices, measurements of lamps for usage, measurements of effective irradiance of beds (in terms of meeting the requirements of the standard 0,3W / m²), technical inspections of beds, adjustment of beds to the new 0,3W standard.
The MAGNUM and ROLL-TECH brand belongs to the SOL-TB group